Our Story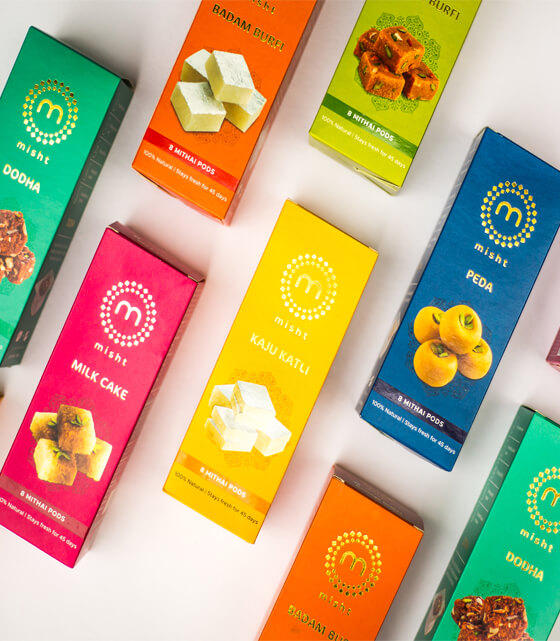 Misht - The COOL to culture!
Our products are the conception of our unwavering passion for preserving traditional Indian snack food and making them available in attractive, hygienic packaging with high shelf life. Misht will never let your memories go and will keep the food heritage alive for future generations.
We tirelessly purse perfection and handpick each ingredient. We research and develop cutting edge packaging technology to retain its taste and freshness for as long as possible. We are reinventing the way you look at mithai. We hope you enjoy having it as much as we enjoyed getting it to your good hands.
HISTORY OF MITHAI
There's no getting around it, Indians have a sweet tooth and their love for mithai has roots that reach way back into Indian history. Sweets are also not only a sign of love and gratitude but are associated with all celebrations in our country. No celebration is complete without mithai.
THE POD
THE MISHT POD is revolutionizing the Mithai industry. This POD, made using German Technology, gives at least 45 days shelf life to single piece of mithai at room temperature.
Yes, so with MISHT POD you can now buy mithai by number of pieces that you can conveniently carry and store.
Next trip, carry MISHT, and indulge at your own convenience!